Description Casa del Sol
short information: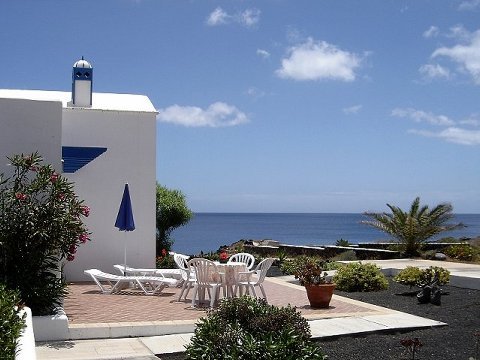 Casa del Sol:
Apartment complex, ground floor, with 1 bedroom, approx. living space 55 m2, terrace, suitable for up to 3 persons. Specialties: Wonderfully situated in the first line to the sea with swimming pool, Internet available Price: from 70,00 eur/day. Exact
price see below
This website offers you a
cookie
!
To make your stay here as easy and enjoyable as possible. More about
cookies
This property includes the following units:
Las Piteras Patio
|
Evanatura Studio I
|
Evanatura Studio II
|
Las Piteras Sea Front
|
Casa Finisterre
|
Casa del Sol Garden Apartments
|
Casa del Sol
|
Evanatura Suite4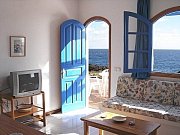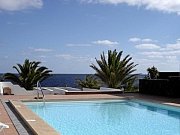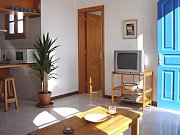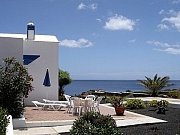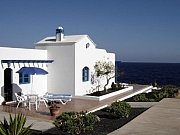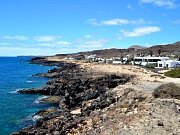 Description:
The Casa del Sol apartments are one of the most beautiful that can be found throughout the whole village of Charco del Palo. They are located in the first line to the sea, just a few steps from the water, and they are also just some meters away from the tidal pool at the coast.

Casa del Sol forms part of the small complex called Las Piteras. This complex consists of five buildings situated right at the beachline, with its community pool and terraces, and also very close to the natural pool. However, the apartments in this building are much larger than the further comparable apartments in the other buildings of Las Piteras.

In total there are five apartments in Casa del Sol, four of them in the first line with direct views of the Atlantic Ocean from their large living room and the terrace in front of it. Although the fifth apartment is located on the rear side of the building, however, one has from there an equally beautiful view of the sea, furthermore this terrace is oriented to the southwest and therefore well protected from the wind.

All apartments have a spacious living room with kitchen, a large bedroom and a bathroom with large shower. In two of the four apartments of the first line you also can stay with a third person, as it has a second, single bed besidesthe double bed in the bedroom. These two apartments also have a living space much larger than the other three apartments in the same building.

All apartments are located very close to the natural pool which is always filled up with fresh sea water at high tide. It is a wonderful place to swim, inviting to sunbathing unclothed and also to cool off in the crystal-clear sea.

General equipment:
All kitchens / kitchenettes are fully equipped. Every apartment has a satellite TV, DVD player on request, Internet access for a small fee provided by an extern provider. Bed linen and towels are changed once a week.
More information regarding Casa del Sol you will find here.
Price:
68 eur for 1 person
70 eur for 2 persons
75 eur for 3 persons (center apartments)

End-of-stay cleaning: 1 daily rent, from 2 weeks on the final cleaning is included

To guarantize a fix apartment number there will be a surcharge of 10%.
Minimum stay: 3 days
Summer discounts from April 15th to July 31st:
20% discount
Check-in:
Check-in until 10:30PM.
Check in after 10:30PM at the appartment will incur a charge of 30 eur.
Detailed description:
Holiday ambient:
rest and relaxation, beach vacation, naturist holidays
Building type:
small apartment complex, furnished, one-storied
Situation:
apartment in the ground floor
Location type:
close to the sea, at the beach, in the village, village periphery
Suitable for:
up to 3 persons, baby cot / high chair available, not suitable for wheelchairs
Living area:
approx. 55 m2 (valued)
Parking:
in front of the house, on the street
Swimming / bathing:
naturist beach, located very close to the beach, directly at the sea, tidal pool at the coast, swimming - pool in the complex, beach at 100m
Bedroom:
double bed, extra bed available
Sheets and towels:
available, weekly change of sheets and towels from a 10-days stay on, please bring along your own beach towels
Kitchen:
kitchen integrated in the living room, with counter / bar, coffee mashine, cutlery, dishes, cookware, microwave, fridge, kitchen hob, toaster, kettel
Dining:
dining area, dining table in the living room, dining place for 4 persons
Bathroom:
large shower, wc, washstand, towels, bathroom window
Outdoor area:
terrace, community terrace, sunbeds, table and chairs, parasol, sea views from terrace / balcony, sea views from the living room
Entertainment:
Satellite TV with a few English channels, TV in local language, DVD Player
Internet access:
WIFI in the complex for a small fee
Catering:
self - catering
Services and shops nearby:
restaurants closer then 500m, bars closer then 500m, supermarket closer than 500m, bank / cash dispenser in 3km, pharmacy in 3km, doctor's surgerys in 5km
Sports & leisure facilities:
cycling, fishing, hiking, mountainbiking, diving, snorkelling, swimming / bathing
Airport:
in 35km distance
Virtual tour: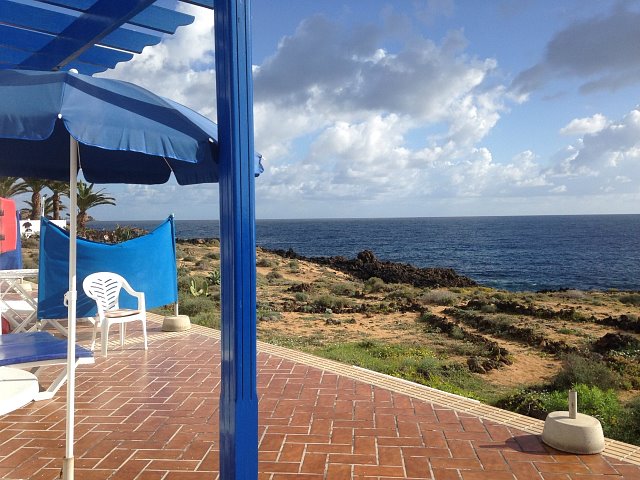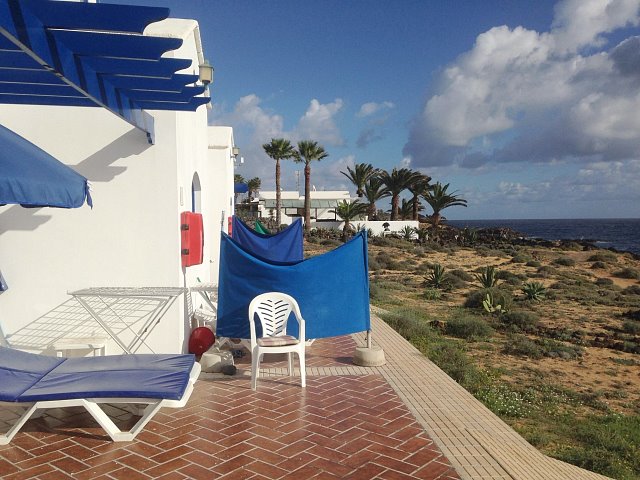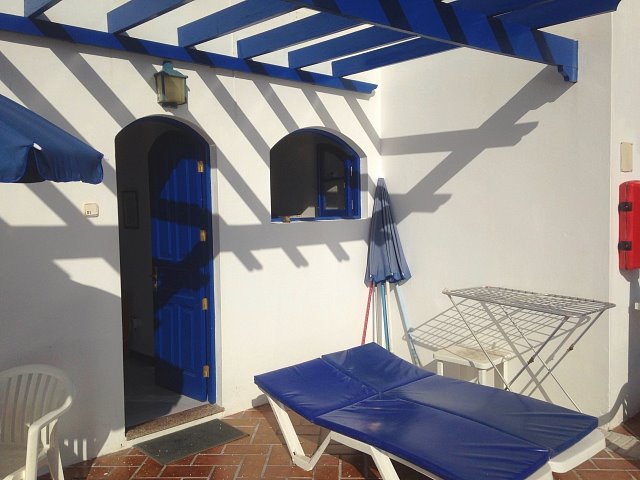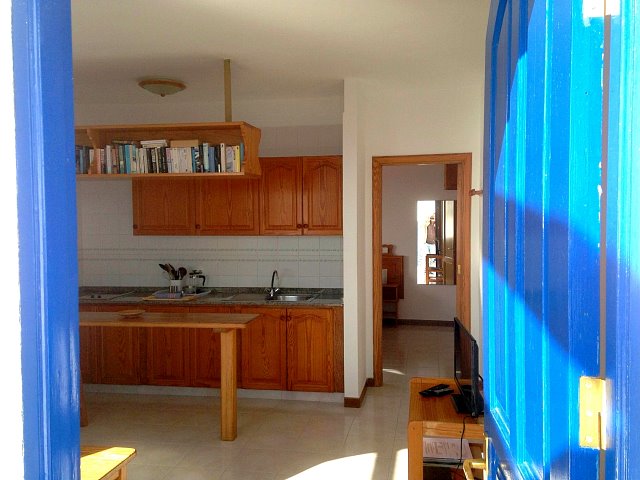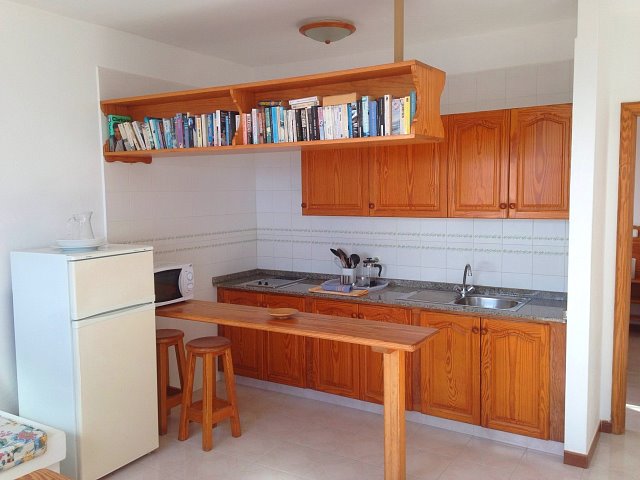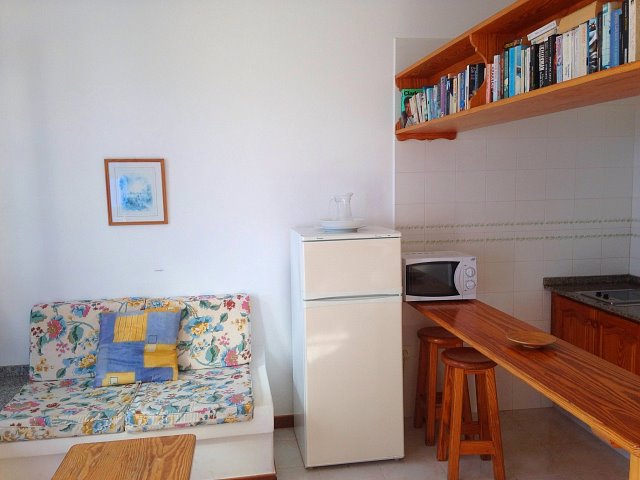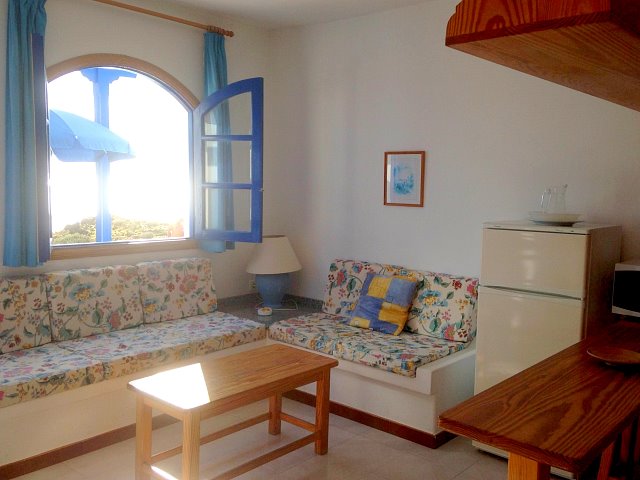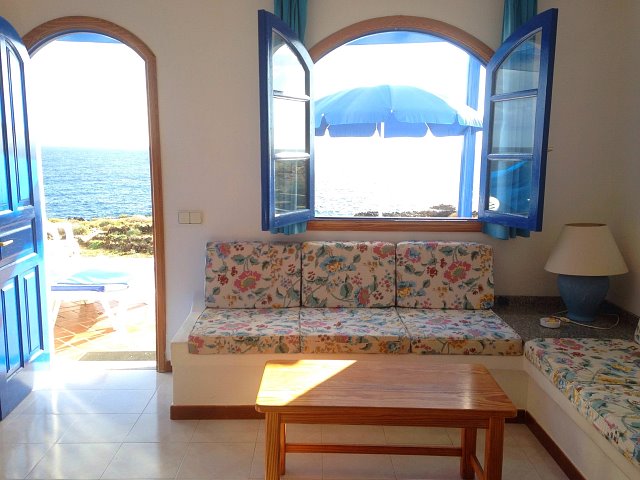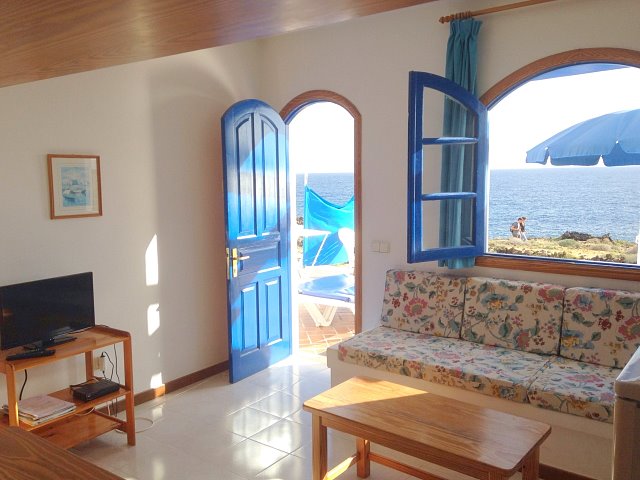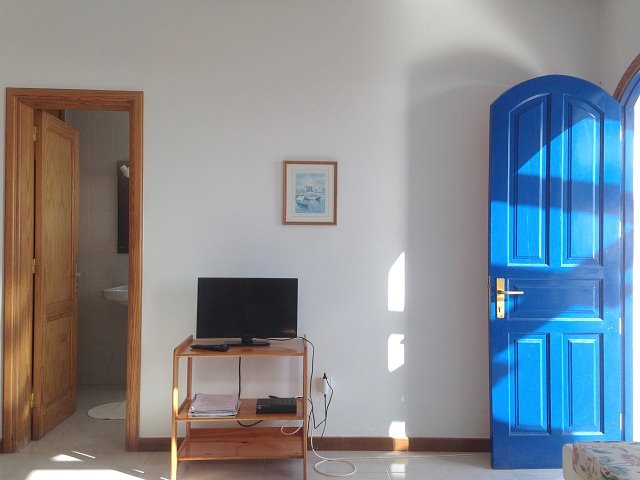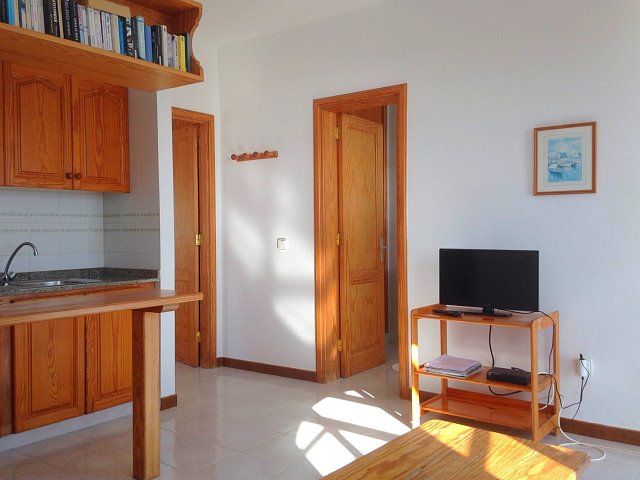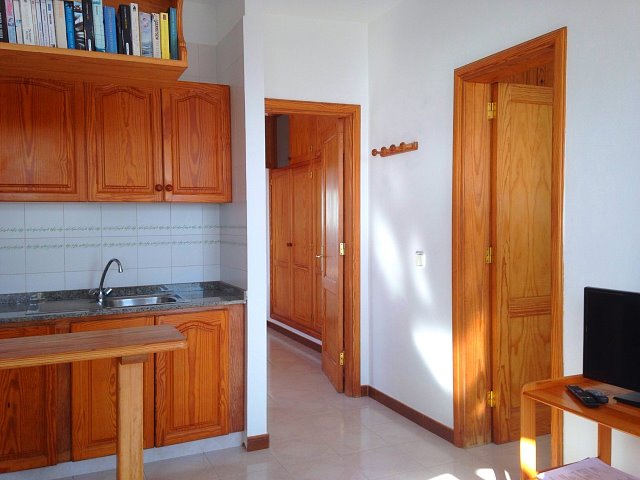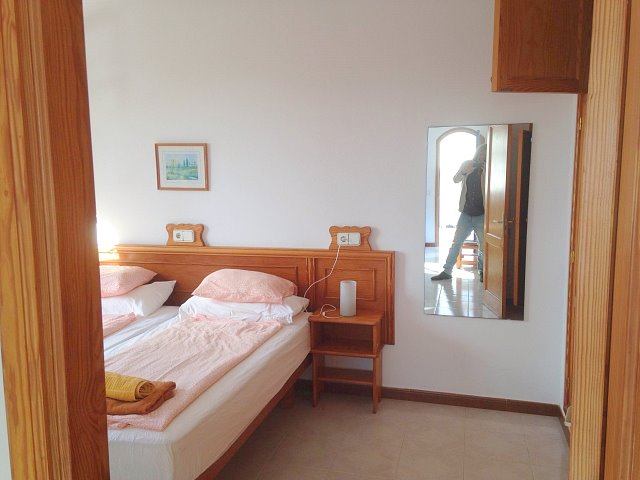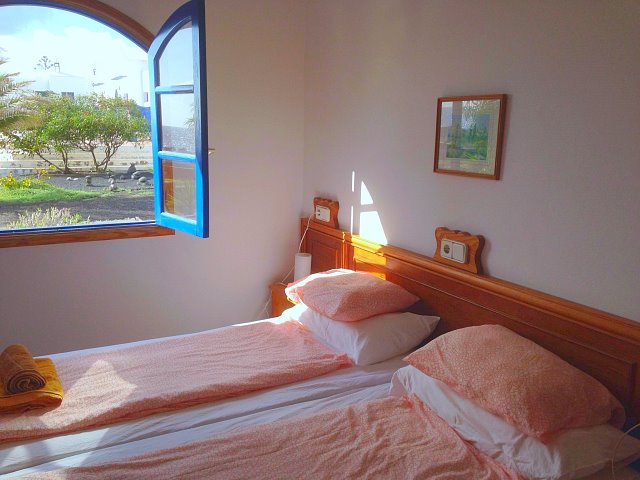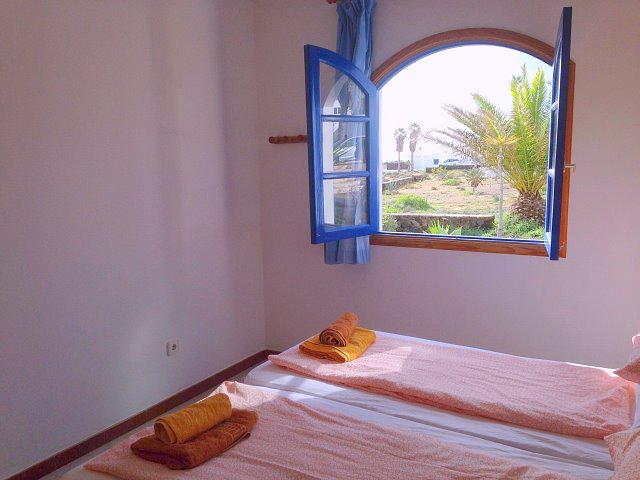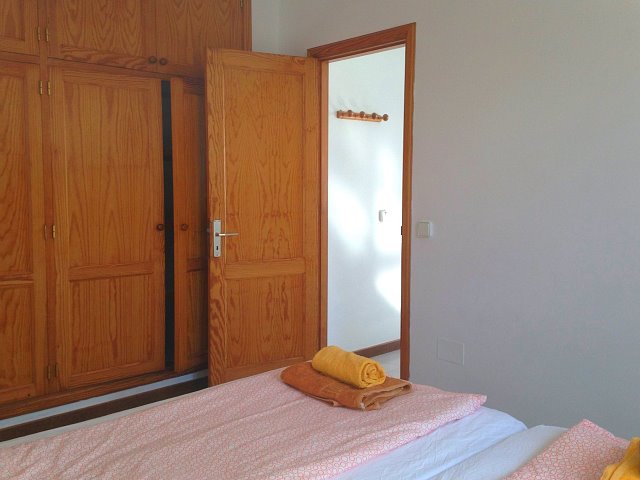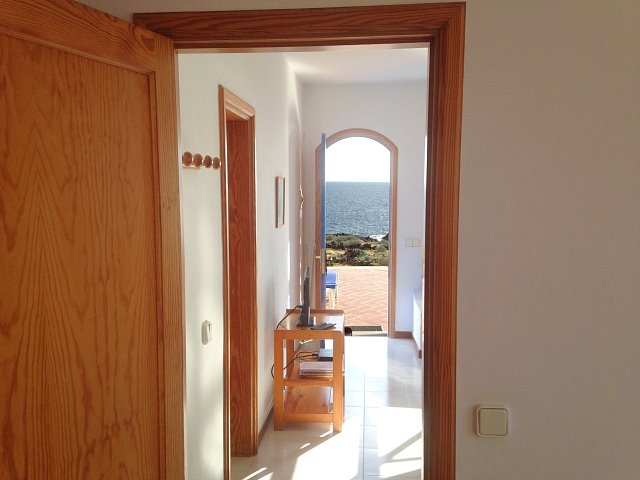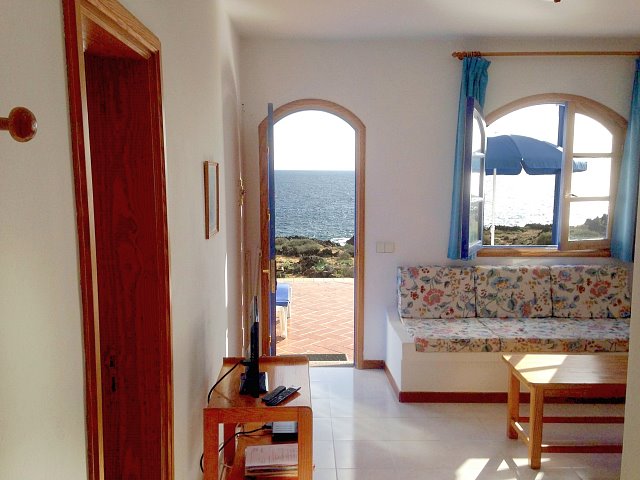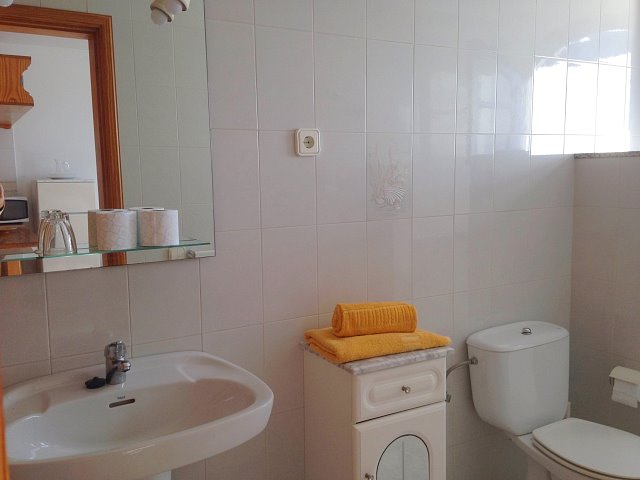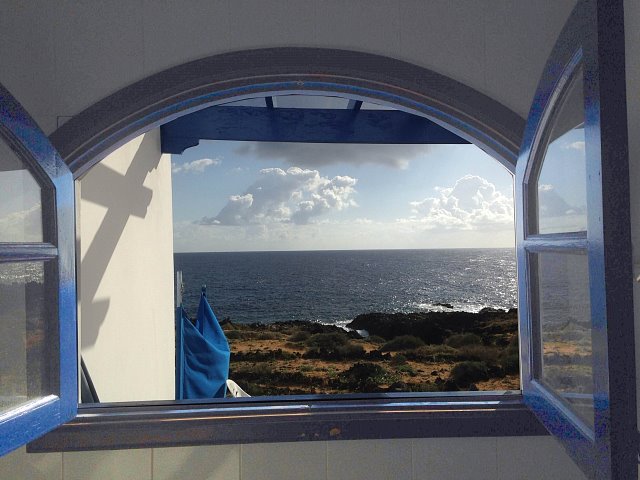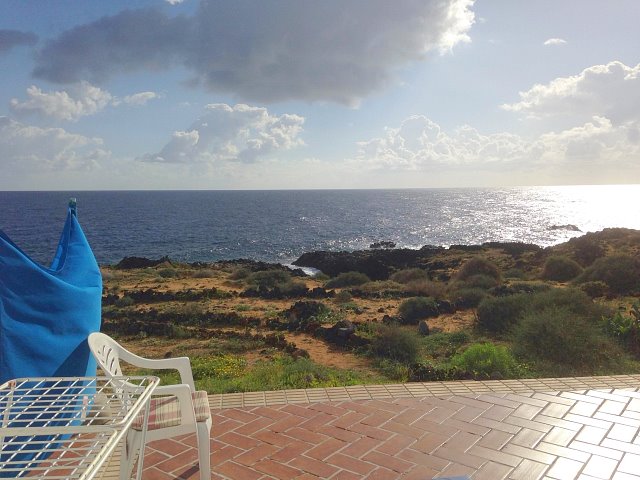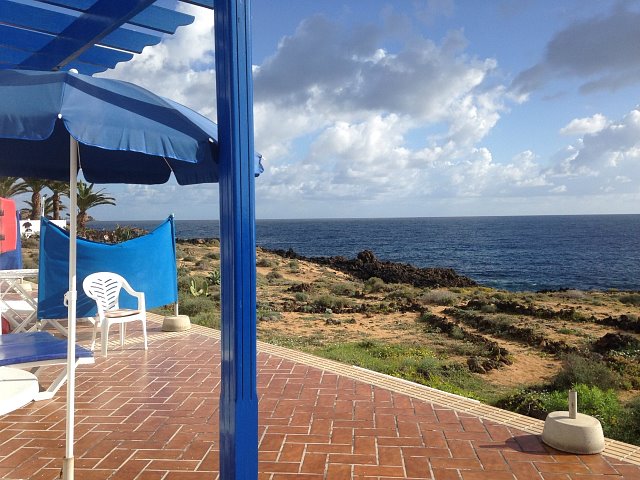 A visit in Casa del Sol
Our guest's opinion to Casa del Sol:
Posting from Roque date 01.07.2023:
(Period: June 2023)
Buenos días Sr. Alexander. Queremos darle las gracias porque hemos disfrutado muchísimo de sus instalaciones. Todo ha ido genial. Lo más parecido al paraiso. El personal muy atento sobre todo Melanie. Hemos intentado dejar el apartamento lo mejor que hemos podido y estamos deseando que llegue el próximo año a ver si podemos volver a disfrutar de sus apartamentos. Gracias, gracias y muchas gracias. Saludos
Posting from David date 13.04.2023:
(Period: Mars / Avril 2023)
Suite à notre séjour à Lanzarote, nous souhaitions vous faire part de notre satisfaction concernant l organisation depuis notre arrivée, l accueil, le logement. Nous avons passé de très bonne vacances, pour cela je vous remercie.
Posting from Heather and Neal date 01.04.2022:
(Period: March 2022)
Dear Alexander and Melanie, I just wanted to say huge thank you for giving us the most wonderful holiday. From booking with you, car pick up, directions, ready waiting for us, allowing us to stay until our later flight, it truly has been fantastic and a holiday we so didn't want to go home from. I will, without doubt, be contacting you again in the very near future to rebook our lovely Villa with you. I couldn't not write you a thank you as it really was one of the best holidays we've ever had-THANK YOU so much!!! Kindest regards, Heather and Neal
Posting from Giambattista and Carlo date 10.01.2022:
(Period: Dec 2021 - Jan 2022)
thank you for the wonderful vacation we had in Charco del Palo, we loved Casa del Sol! We wish you a great 2022, Giambattista and Carlo
Posting from Antonio date 26.08.2019:
(Period: 13. - 17.08.2019 )
Estimado Sr. Alexander: En primer lugar disculpe la demora en remitirles este correo pero, por distintas circunstancias, no nos ha sido posible. Quisiéramos transmitirles nuestro agradecimiento por el trato recibido, así como señalar que tanto el apartamento como su situación han superado con creces todas nuestras expectativas. Hemos estado realmente a gusto y hemos disfrutado enormemente. Quisiéramos que le hiciera llegar nuestro agradecimiento a Armin por su atenciones personales para con nosotros y por el trato recibido. Esperamos volver pronto. Agradeciéndoles de nuevo su atención les mandamos un cordial abrazo desde Sevilla. Gracias por todo.
Posting from John date 09.10.2018:
(Period: Sep/Oct 2018)
Just home from another great stay in charco Del palo. Thank you for such a lovely apartment.
Posting from Ronit and the kids date 15.08.2018:
(Period: 09. - 15.08.2018)
Dear Alexander and Armin, We want to thank you! We had a great time in your beautiful place. We injoy Lanzarote very much. Thanks, Ronit and the kids.
Posting from Christian date 03.01.2018:
(Period: 21. - 31.12.2017)
Tout d´abord, laissez-moi vous remercier pour ce beau séjour à Charco et vous souhaitez nos meilleurs vœux pour 2018. Nous sommes bien arrivés en France. Notre séjour a Charcot a été parfait, l´appartement est propre et agréable, situé non loin de la mer. Nous avons visité l´île, c´est très beau et dépaysant. Un regret, comme je vous l´avais dit, mais problème de langue, je n´ai pas trouvé de cartes pour randonner à pied sur l´île, c´est dommage car il y a de nombreuses possibilités qui ne sont pas exploitées. Il y a bien un livre mais cela ne remplace pas une carte. Un autre petit regret, bien que nous ayons fait la connaissance d´Armin, nous n´avons pas eu le plaisir de vous rencontrer. Enfin, c´était un excellent séjour qui est passé beaucoup trop vite.
Posting from Paul and Rachael date 02.03.2017:
(Period: 01.02. - 02.03.2017)
Morning Alexander, Now we are home, just a quick email to say thank you for your help in organising our stay at Charco. We had a great time. Kindest regards Paul and Rachael
Posting from Jan date 12.02.2017:
(Period: 31.01. - 10.02.2017)
Wir waren in der Casa del Sol und es war einer der besten Urlaube die wir bisher auf den Kanarischen Inseln verbracht haben. Tolle unkomplizierte Buchung, schnelle Reaktion, gute Organisation, Mietwagen top. An dieser Stelle, ein Dankeschön an das Team. Wer Ruhe und Abgeschiedenheit fernab der Touristenzentren sucht ist hier richtig. Die Insel kann man von hier aus sehr gut erkunden. Selbstverpflegung ist auch kein Thema da einer kleiner Supermarkt zu Fuß erreichbar ist. Essen gehen ist auch kein Thema da Restaurants überschaubar vorhanden sind. Wir kommen auf jeden Fall wieder.
Posting from Denis & Gladys date 11.10.2016:
(Period: 24.09.16 au 08.10.16)
En vacances pour 15 jours à Casa Del Sol Garden Appartement nous avons passé un excellent séjour dans un appartement très propre, récemment rénové et bien équipé.
L'accueil est excellent et les modalités peu compliquées bien que le Français soit peu pratiqué aux Canaries.
Un endroit à conseiller avec une pratique naturiste bien respectée.

Posting from Colin and Yvonne date 09.09.2009:
(Period: 16.08. - 30.08.2009)
We just like to let you know this was our third time to Charco da Palo and we would like to thank Alex for making us very welcome, to the very well appointed clean, comfortable and spacious apartment and there was always someone available should we need anything. We arrived very late, but this was not a problem and we had a late flight home but there was no hurrying us, we will definitely be back, thanks again for a wonderful relaxing holiday Regards
Colin and Yvonne
Posting from Ingrid und Lothar date 28.10.2008:
(Period: 07.10. - 21.10.2008)
Unser Urlaub in Charco del Palo war sehr erholsam. Die Betreuung vor Ort war super. Herr Ott und die beiden Mädels sind jederzeit für die Urlauber da. Die Appartements sind ganz liebevoll eingerichtet, es fehlt an nichts. Uns hat es wirklich sehr gut gefallen und es war bestimmt nicht unser letzter Aufenthalt in Charco del Palo.
Posting from Andy and Zoe date 24.03.2008:
(Period: 15.03 -22.03.2008)
we really enjoyed our stay in this lovely naturist surroundings
the apartment (Casa Finisterre 5, the editorship) was lovely with great sea views and climate is wonderful for naturist holidays
we would love to return soon again
Posting from Simón y Flavia date 16.11.2007:
(Period: 19-10/21-10)
No hay nada como bañarse a la luz de la Luna en una de las maravillosas piscinas naturales de Charco del Palo.
La atención de Alexander es estupenda. Mucha educación.
Espero que no cambie nada nunca.
Nos veremos de nuevo muy pronto.
Saludos, Simón.
Posting from Aldo date 23.10.2007:
(Period: 19-09-2007 26-09-2007)
Hallo from Aldo.
I would like to thanks all the people that i met in the wonderfull place of Charco de Palo.
The place was really nice and beautifull, i ve found a lot of peace and the time spent there was great.
If you need peace, sunshine and a loavable place...go there...
You lived already here? You want to leave a comment? Please feel free to do this using our
guestbook
.
Similar accommodations:
May be you are also interested in the following altenatives: Casitas del Mar II (Arrieta).
Overview Apartments:
Ubication of Casa del Sol
This property includes the following units: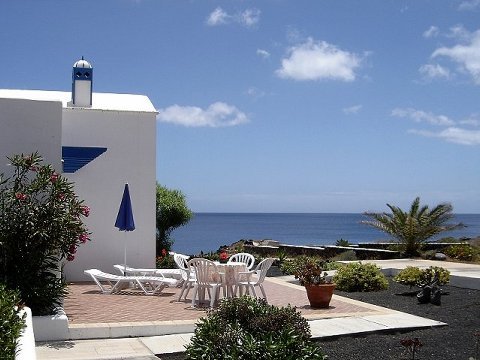 photo gallery
ubication
inquiry
booking